Our Staff.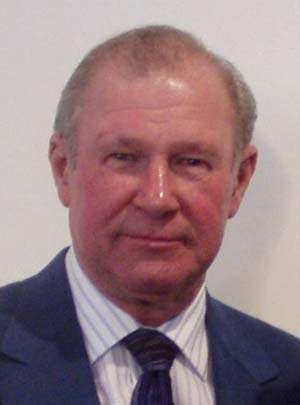 Jonathan D. Laye, Senior Pastor

Jonathan was born and lived his early life near Mercersburg, Pennsylvania as the son of an itinerant preacher, Ernest E. Laye and mother Zelda. He started his education in first grade at a one room school house called Blue Springs, transferring to another one room school house for half of the third grade at Lafayette in what is known as the Mercersburg Corner. From there he transferred to the elementary school at Indian Springs, Maryland for the second half of third grade and all of fourth grade. Fifth grade was back at Mercersburg Elementary School and sixth through twelve was at James Buchanan Jr.& Sr. High School where he graduated with the class of 1963. Jonathan began preaching in the Independent Pentecostal churches in the Pennsylvania, Maryland area when he was fifteen years old. It was in tenth grade when Jonathan met his prospective bride, Linda Faye Stoner. After graduating together from James Buchanan the two enrolled in Lee College of Cleveland, Tennessee in 1963. Linda graduated with an AA degree in 1965 and taught elementary education in Bradley County Schools while Jonathan completed his education with a BA degree in Religious Education in 1967. The couple was married July 17, 1964 at the Assembly of God in Mercersburg, Pennsylvania. Upon graduation Jonathan and Linda served as evangelist in the State of Pennsylvania for the Church of God from 1967 to 1968. In 1968 they were appointed as the State Evangelist for the Church of God in Maryland. In 1969 Jonathan and Linda became the founding Pastors of the Burrsville Church of God near Denton, Maryland and continued there until 1978. In 1978 – 1979, they served as Pastors of the Mount Pleasant Church of God near Foxville, Maryland and Linda graduated from Hood College with a BA degree in Early Childhood Development. In 1980 Pastor and Mrs. Laye founded Emmanuel Chapel and Linda taught elementary education in Smithsburg. From 1983 through 1985 Pastor Laye served as the chaplain of the Washington County Sheriff's Department, and was also listed in the 1975 and 1978 volumes of "Outstanding Young Men of America". After fifty-two years of preaching and forty-three years of pastoral work, he is still on call twenty-four hours a day to answer the calls of his flock.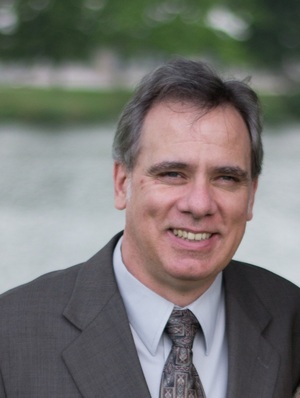 Erik J. Peel, Associate Pastor

In January of 1991 Erik walked into Emmanuel Chapel for the first time, an alcoholic, addicted to drugs, and with a failing marriage. Erik does not remember what Pastor Laye preached that morning, but when the altar call was given, he did not hesitate to come forward. Erik responded to the drawing of the Holy Spirit, repented of his sins, and surrendered his life to Christ. He was miraculously delivered from alcohol, drugs and other vices instantly, and has been clean an sober ever since. God intervened and saved his marriage. He and Liz recently celebrated their 30th anniversary and they give God the Glory. In 1992 God led him to start a Royal Rangers Program at Emmanuel Chapel and Outpost 258 was born. In 1998 God called him to preach the Gospel. It was at that time that he accepted the position of Associate Pastor at Emmanuel Chapel. He is currently studying with Global University working on his degree in Bible/Pastoral Ministries. He has also served as chaplain of the Chambersburg, PA chapter of The Christian Motorcyclists Association. Erik is currently involved with a ministry called "Brown Bags & Blankets" that reaches out to the homeless, in an effort to meet their needs, both physical and spiritual.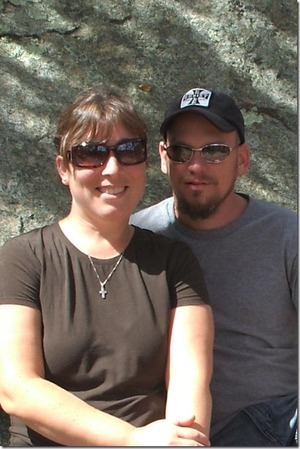 Tom and Marsha Singer, Youth Leaders.

"We met while attending high school. Both of us graduated and continued our education. Tom graduated from Lincoln Technical Institute and began his career as a automobile technician. Marsha graduated from Shepherd College with a BA in Education. They were married in 1995. In 1998 Tom received the Lord as his savior. He immediately began working with the boys in the Royal Ranger program. Marsha was saved in 1999 and after graduating college began teaching the middle school aged girls at our church as a substitute. (It has been the longest substitute position she ever had!) In 2001 Tom and Marsha combined their classes for our first youth group field trip. Since that date the have combined their classes into a high school aged youth group."


Doug Carbaugh, Royal Rangers Senior Commander
(More to Come)






Al and Addie O'Conner, Treasurers and Missions Directors

(More to Come)